THE INSTALLATION OF STATE PRESIDENT BRO PETER MERCOULIA
The installation of Brother Peter Mercoulia as State President of AHEPA Victoria was very successfully held on Sunday 12th January 2020 at AHEPA House in Melbourne.
It was an excellent ceremony conducted by the very experienced DOC Bro Peter Patisteas and Bro Steve Manos as Installing Officer and enthusiastically attended by more than 60 eager Ahepans.
Peter Mercoulia has extensive experience in the military and business and is well suited and capable to lead Victoria towards the reunification of AHEPA nationally.
Congratulations Bro Peter!
We look forward to a very successful term of office with our full support!

ΔΕΛΤΙΟ ΤΥΠΟΥ
Ο «ΠΕΡΙΠΑΤΟΣ ΠΡΟΣ ΤΟΝ ΠΑΡΑΔΕΙΣΟ»
ΤΗΣ ΝΕΟΛΑΙΑΣ ΤΗΣ AXEΠA
 Τρίτη, 17 Φεβρουαρίου 2015
ΜΕΛΒΟΥΡΝΗ – Η Νέολαία της AΧEΠA Βικτωρίας διοργανώνει έναν διασκεδαστικό αγώνα δρόμου,
το "Path to Paradise", στο Princes Park, την Κυριακή 1η Μαρτίου στις 10.30π.μ., με σκοπό να στηρίξει την Ορθόδοξη Ιεραποστολή του Πάτερ Θέμη στη Σιέρα Λεόνε.
CLICK BELOW FOR OFFICIAL PRESS RELEASE
Press Release 14 Greek – Path to Paradise Fun Run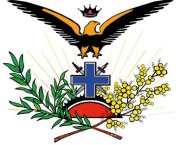 AHEPA was well represented at the wreath laying ceremony attended by Victorian politicians and local Greek organisations
Please click the link below to see photos of the ceremony, as well as a few words from Former Greek RSL President, Brother Themi Borobokas.
ACHILLEAS YOUTH CHAPTER No 24 – Inauguration
Induction Ceremony Invitation.pdf
The new YOUTH Chapter ACHILLEAS will be inaugurated and the foundation officers will be installed in Melbourne VICTORIA on Sunday 16th December 2012.
The National President, Elias Doufas, will attend the Inauguration/Installation and offer the congratulations of all Ahepans and present the Charter from the National Lodge to the foundation President Jiannis Tsaousis.
The new Chapter consists of younger members 18 -25 years of age who are keen to continue the AHEPA Objectives and Principles of Education and Philanthropy. They have already shown great initiative and a very strong interest in promoting our Hellenic Language and Culture and have already set their goals to assist our compatriots in Greece who are suffering hardship due to the Financial Crisis,
ACHILLEAS YOUTH CHAPTER  is considered as the "Re-birth" of AHEPA in Melbourne as it has been a long struggle by existing and aging members to introduce new younger members to AHEPA in order to pass on the baton and continue the wonderful work that is captulated in our Objectives and Principles of Education, Philanthropy, Civil Responsibility and Individual Excellence.
All Ahepans across Australia and New Zealand congratulate the new Chapter who together with Chapter THORON in Brisbane have started a rejuvenation process in AHEPA
MAY 2010 – Chapter SOLON  Film Night
APRIL 2010 – At the recent Update on Greece by His Excellency Mr. Alexios G. Christopoulos, Ambassador to Australia from Greece. Photos show the State Lodge President of Victoria Bro Spiros Korosidis and Bro Spiros Rombotis and second photo Bro Nick Katris.
MARCH 2010 – AHEPA participated at the Antipodes Festival 2010 by taking a Stand.  Please see the Antipodes Photos
MARCH 2010 – AHEPA also participated at the 25th March parade 2010
MARCH 2010 – COOKING WITH VERA
DEC 2009 – BUNNINGS BARBECUE
01-Cooking-with-Vera-Despina-Vera-Tasia
02-Cooking-with-Vera-Georgia-Simon
03-Cooking-with-Vera-Marika-Bisas-President-of-Chapter-Athena
04-Cooking-with-vera-the-audience