AHEPA VICTORIA is celebrating its 80th ANNIVERSARY!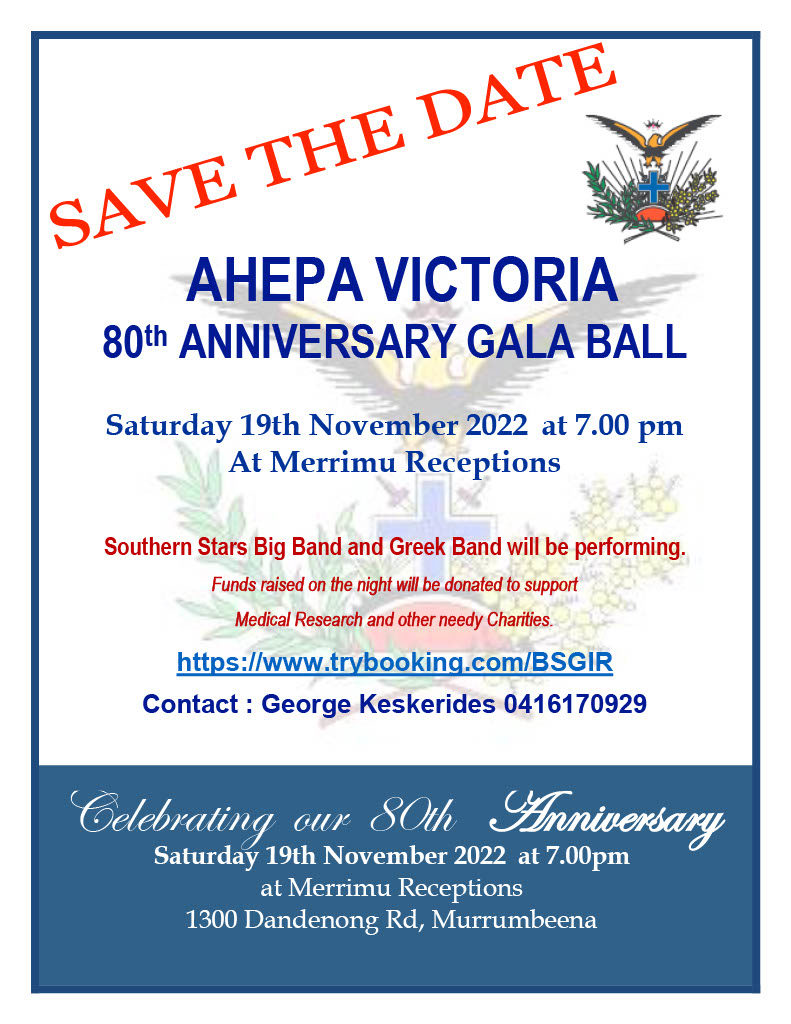 THE INSTALLATION OF STATE PRESIDENT BRO PETER MERCOULIA
The installation of Brother Peter Mercoulia as State President of AHEPA Victoria was very successfully held on Sunday 12th January 2020 at AHEPA House in Melbourne.
It was an excellent ceremony conducted by the very experienced DOC Bro Peter Patisteas and Bro Steve Manos as Installing Officer and enthusiastically attended by more than 60 eager Ahepans.
Peter Mercoulia has extensive experience in the military and business and is well suited and capable to lead Victoria towards the reunification of AHEPA nationally.
Congratulations Bro Peter!
We look forward to a very successful term of office with our full support!
NEW CHAPTER KLEIO INAUGURATED IN VICTORIA!
Chapter Kleio 15 of the Daughters of Penelope of AHEPA
Congratulations to the New AHEPA Daughters of Penelope Chapter Kleio No.15 for its recent Inauguration!
The new Chapter, inaugurated on the 30th March 2015, consists of many younger Sisters who are keen to work and contribute towards the stated              objectives of the promotion of Hellenic Arts and Culture.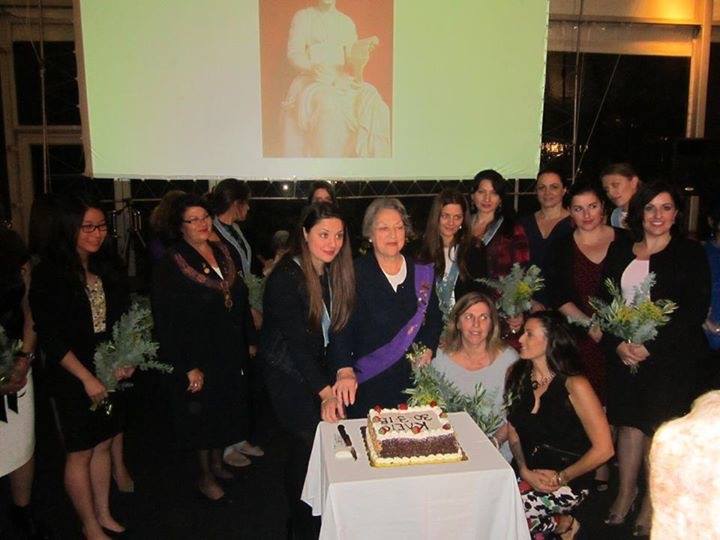 The namesake KLEIO pronounced ("klee-oh") was one of the nine muses in Greek mythology, and a daughter of Zeus and Mnemosyne. As you are probably aware, the Muses were thought to be the source of inspiration for the arts. Kleio in particular, was associated with heroic poetry, and history. She is also the goddess of music, song and dance.
In art and sculpture, Kleio is depicted holding a scroll, which is fitting for our Chapter, as it may confer or translate to a manuscript for film, a novel, a play, a poem or a historic account. She usually wears a laurel wreath and may be carrying a trumpet. She also holds special meaning about the passage of generations, time and history.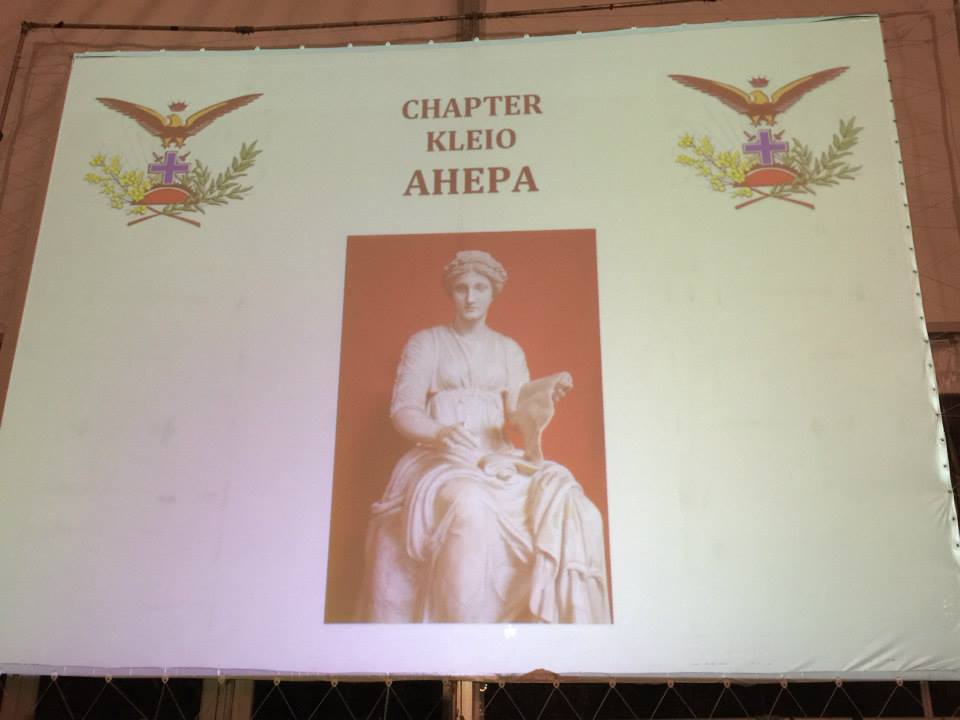 The Daughters of Penelope cultivates the ideals and traditions of Hellenism; Chapter Kleio is first chapter to have arts and culture as our primary focus.
A wonderful evening of new beginnings, friendship and sisterhood for the members of Chapter Kleio. Hosted by Chapter Athena No 2.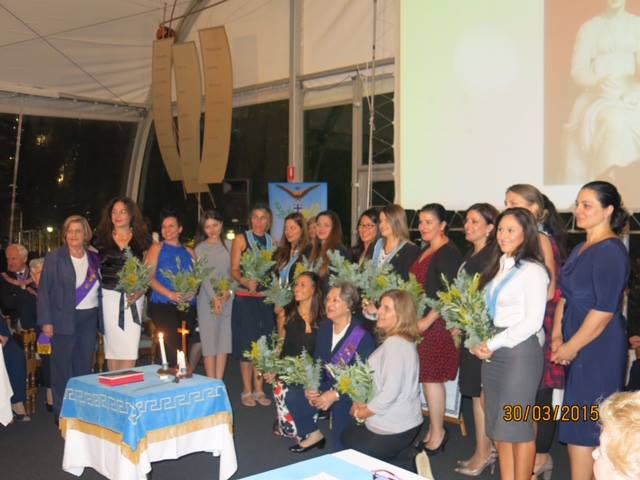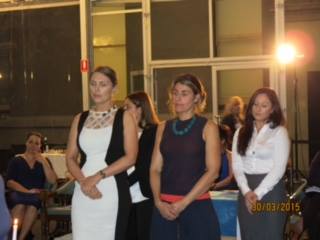 Mother's & Daughter's Luncheon hosted by AHEPA Daughters of Penelope which raised over $10,000 for ovarian cancer research. We wish her every success in her new role and know she will again make the Greek Australian community proud!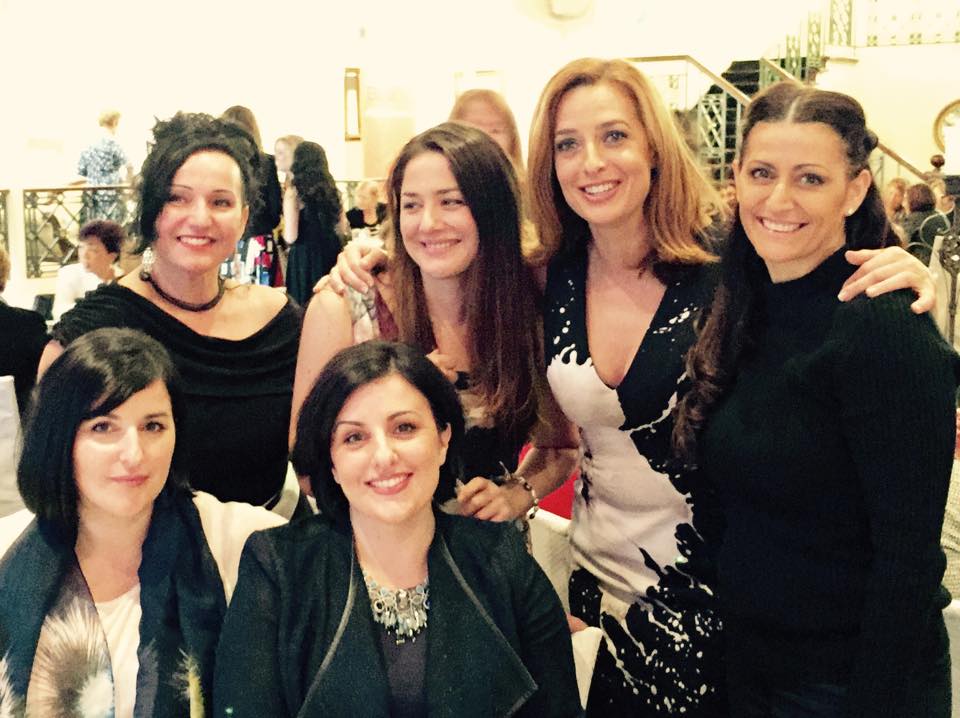 An inspiring and emotional afternoon at the annual Mother & Daughter Luncheon hosted by the Daughters of Penelope, Chapter Athena No.2 today. Congratulations to the organising committee whose hard work and dedication raised $10.5K for a worthwhile and important cause to raise awareness and much-needed funds for Ovarian Cancer Research. Let's keep the conversation going sisters!
Congratulations to Helen Kapalos on her appointment as Victoria's new Multicultural Commissioner! A supporter of AHEPA Australasia, Helen did an amazing job of being the master of ceremonies at the recent Mother's & Daughter's Luncheon.